New Products
News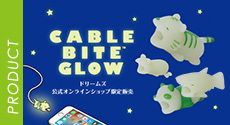 10 May 2018
New Product: CABLE BITE GLOW
CABLE BITE glow in the dark will be on sale!
To be released only official online shop on May 17th, 2018.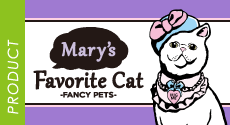 10 May 2018
New Product: Mary's Favorite Cat
This series introduces pet owner Mary and her cute cats, all of which perfectly coordinated to Mary's girly fashion style. To be released on May 22nd, 2018.