Coink! mini
Minature sized Coink! piggy to take with you everywhere!
Saves up to about 5,000 yen in 500 yen coins.
Clip onto your bag so you can save anywhere you go!

Details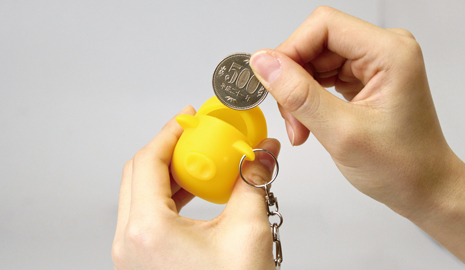 Slightly squeeze the piggy to open up coin slot.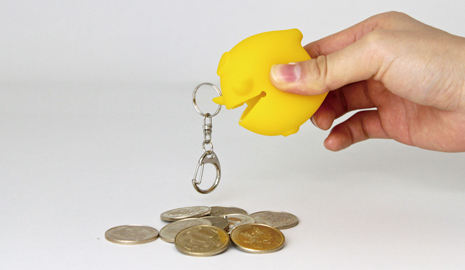 Coins can be accessed at any time.
Variation
* ... Discontinued Products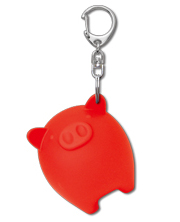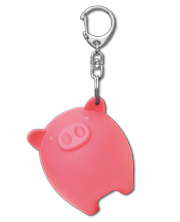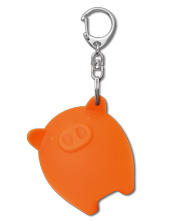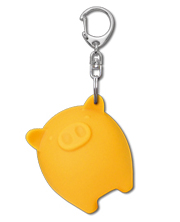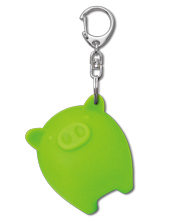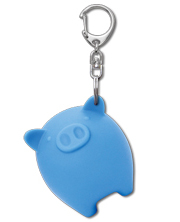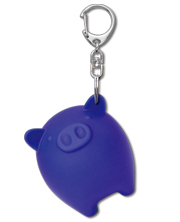 Navy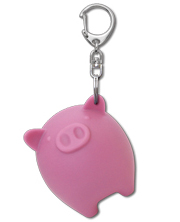 Violet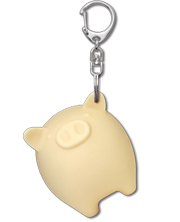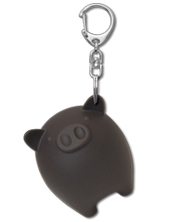 Package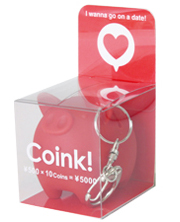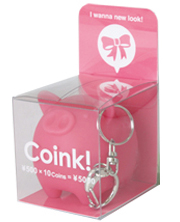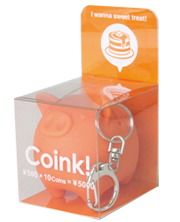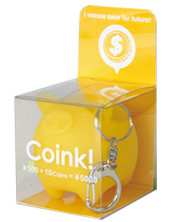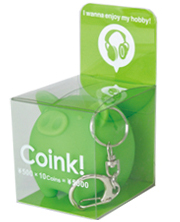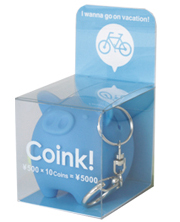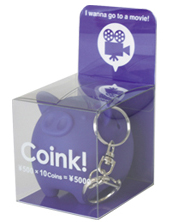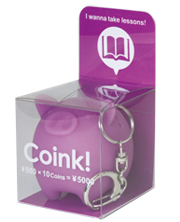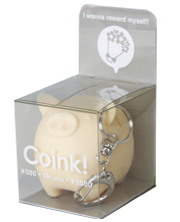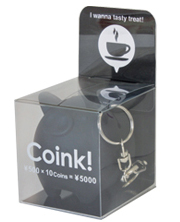 Specification
Size
Approx. W43 × H48 × D51 /mm
Material
ATBC-PVC, etc
Weight
Approx. 23g
※ Please take note that contents of instruction manuals and catalogs may be altered without prior notice.