Eggciting Breakfast
Can you catch your breakfast?
Don't let the egg drop!
Amusing entertainment for outdoor parties, or a fun day at the park.
Using the eggs and skillets, there are so many ways to play and fun tricks to try out! Invent your own playing style and the possibilities are endless!
Video
Details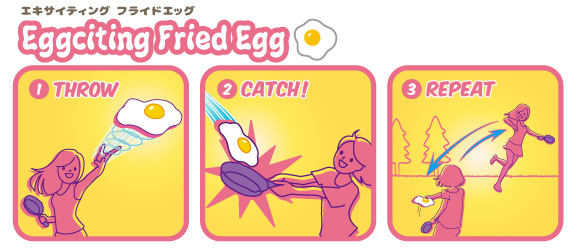 (1) Throw and pass the egg to the other player.
(2) Catch egg using the skillet. Make sure the egg doesn't hit the ground!
(3) Repeat and keep it going!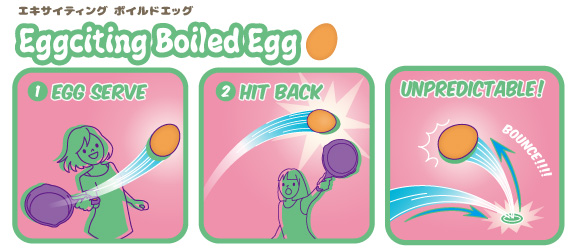 (1) Use the skillet to pass the egg over to the other player.
(2) Hit the egg back and see how long you can keep it up for!
* The egg shape makes the ball bounce unpredictably!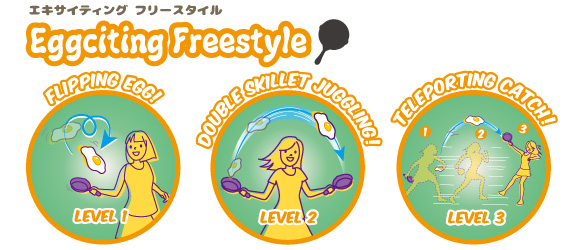 (1) Try and see if you can flip and catch the egg without dropping it!
(2) See if you can juggle the egg using both skillets!
(3) Can you up your game and catch your own egg throw?
Following Items Included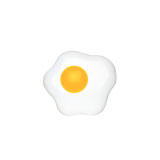 Fried Egg Flying Disc
Boiled Egg Ball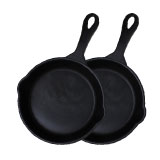 Skillet Racket × 2
Package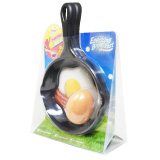 Specification
Fried Egg Flying Disc
Approx. W6.3" × H5.9" × D0.7"
Boiled Egg Ball
Approx. Φ2.6" × 3.3"
Skillet Racket
Approx. W8.4" × H12.8" × D1.6"
Product Material
PP,Silicone,PU
Product Weight
Approx. 8.9oz (Approx. 13oz including package)
* Please take note that contents of instruction manuals and catalogs may be altered without prior notice.