A coin bank and alarm clock all in one!
BANCLOCK Twin Bell will not stop ringing
until you feed it with a coin!
Takes in any kind of Japanese coins.
Details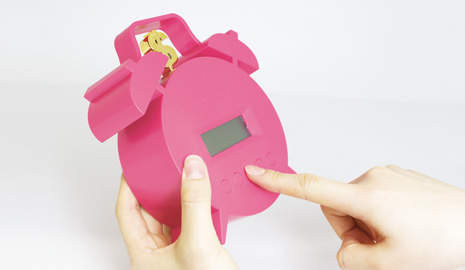 Use buttons on back to set alarm.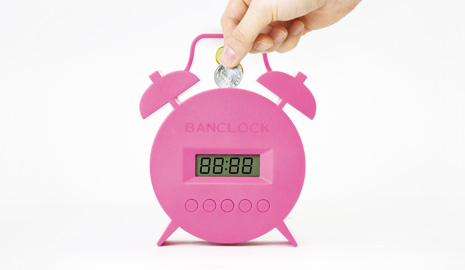 Alarm will go off and will only turn off once it is fed with a coin.
Back can be opened to access batteries and coins.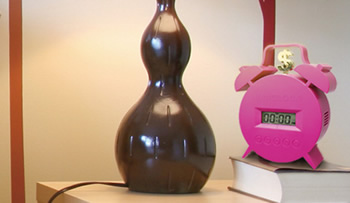 Makes for a cute interior piece.
Variation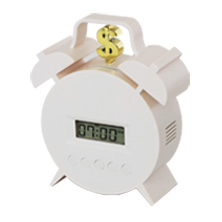 White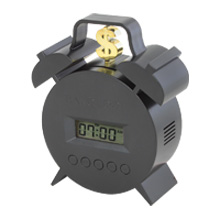 Black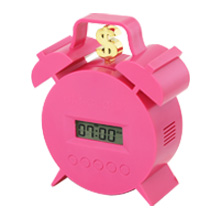 Pink
Package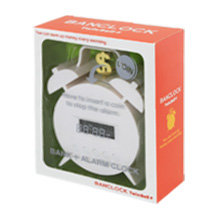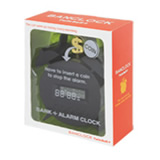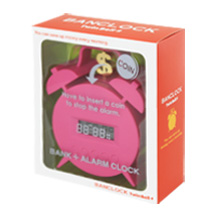 Specification
Size
Approx. W130 × H156.5 × D50 /mm
Material
ABS, etc
Weight
Approx.233g
※ Please take note that contents of instruction manuals and catalogs may be altered without prior notice.